Sponsor of Blockchain & Bitcoin Conference Gibraltar – telepresence service Ubiatar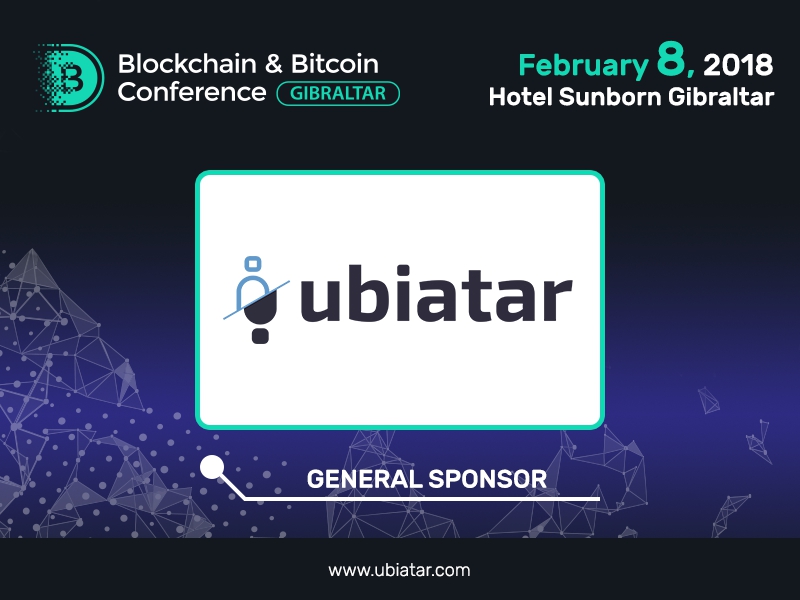 Ubiatar is the General Sponsor of Blockchain & Bitcoin Conference Gibraltar. The project's team develops a mobile app and a blockchain platform, using which every person in the world that owns a smartphone will be able to become an avatar for another user.
According to the project's authors, the starting point is a smartphone. Anyone who has a mobile phone with a camera can make a deal with another user of Ubiatar and become his/her avatar. Camera will become the eyes of the remote user, and the phone's microphone – the ears: being thousands of kilometers away, a person can see and hear giving orders to the avatar. In fact, it is a telepresence service based on technical devices, owned almost by every person today. The app offers a user-friendly graphic interface: the menu is superimposed over the live video stream.
Using Ubiatar, you can have a look at and buy rare collector's items, see famous places of interest, and simply transfer in other countries and cultures. To award the user for acting as an avatar and other activities in the system, Ubiatar offers its own cryptocurrency.
Ubiatar will be presented in the exhibition area of the conference and its team invites everyone to learn more about the app and its tokens.
Register to Blockchain & Bitcoin Conference Gibraltar!