Blockchain specialist to talk about technology application in healthcare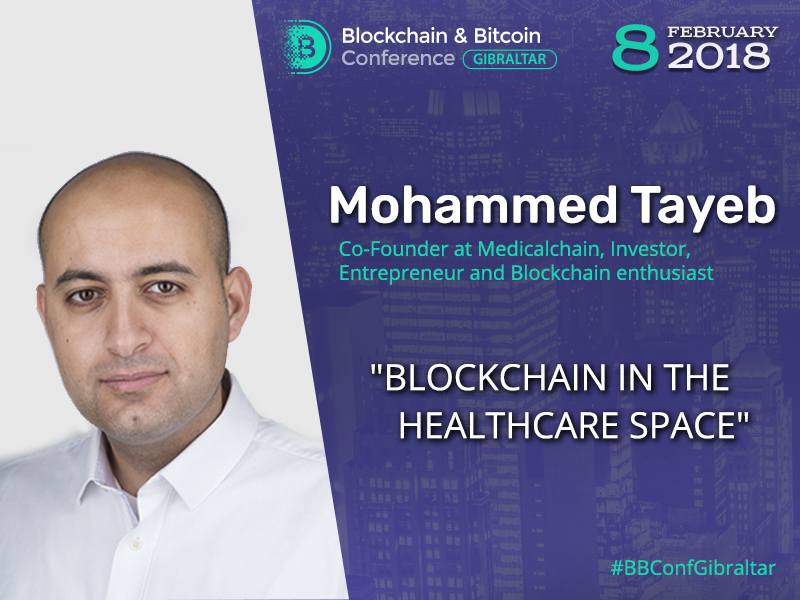 Healthcare is one of the prospective areas for the blockchain integration along with banking, insurance and government control. Mohammed Tayeb, a co-founder of a medical startup called Medicalchain, will tell the audience how smart contracts and distributed ledgers can improve healthcare services.
Speaker's presentation will be titled "Blockchain in the healthcare space". It will reveal case studies of technology application based on the Medicalchain project. This service is a single system for storing patient data in blockchain. It can be described as a medical record of the new generation: the only true information is recorded in the patient's electronic form by every doctor and can be read by any healthcare specialist.
Prior to joining Medicalchain, Mohammed Tayeb has gained tremendous experience in financial technologies, eCommerce and cybersecurity. Since 2010, he has cooperated with the UK largest insurance company and developed a cybersecurity protection system. Previously, the expert has been engaged in consultancy business in the field of mobile web and application development. Currently, he is a co-owner of several popular apps and actively invests in new technologies.
Mohammed Tayeb has a degree in eCommerce from Brunel University and an Executive MBA from University of Oxford. He is also a Non-Executive Director on the board of Salic (UK), an agricultural investment company.