Fintech expert Christopher Emms to reveal how to create and distribute ICO tokens efficiently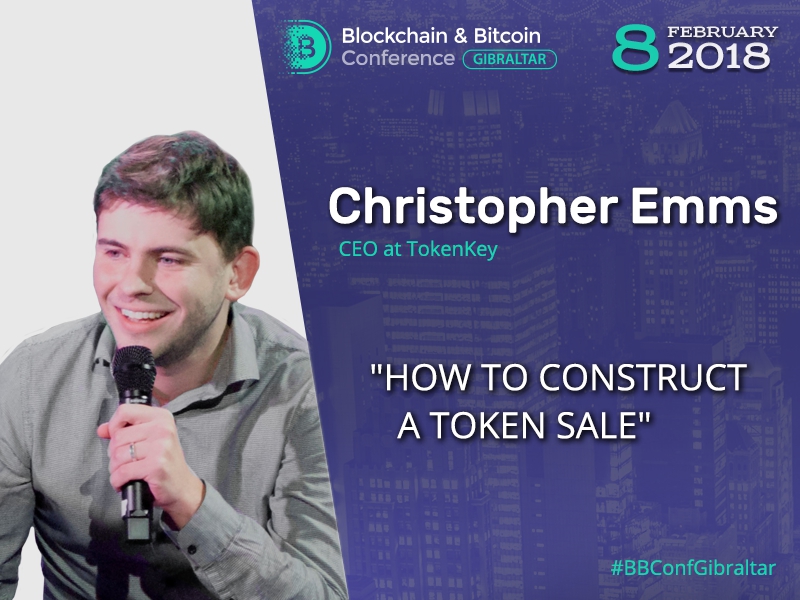 The ICO issue will be revealed at Blockchain & Bitcoin Conference Gibraltar by Christopher Emms, a blockchain entrepreneur and cryptocurrency advisor, specialist in venture and cryptocurrency financing. His presentation is titled "How to construct a token sale".
Christopher Emms is CEO at TokenKey, a company offering off-the-shelf ICO solutions. TokenKey specialists undertake the crowdsale launch and promotion, allowing a startup team to focus on the project. As the company executive, Christopher consults startups about business strategies, law aspects and token architecture. He has led the implementation of dozens of solutions for various blockchain projects. Therefore, the expert is ready to share his experience in efficient issuing and distributing tokens.
Prior to the foundation of TokenKey, Christopher Emms has cooperated with fintech startups in the UK and Berlin as well as has implemented the cryptocurrency debit card project in Gibraltar.
Register to Blockchain & Bitcoin Conference Gibraltar!