Gibraltar's approach to crypto industry regulation by Joey Garcia, Partner at ISOLAS law firm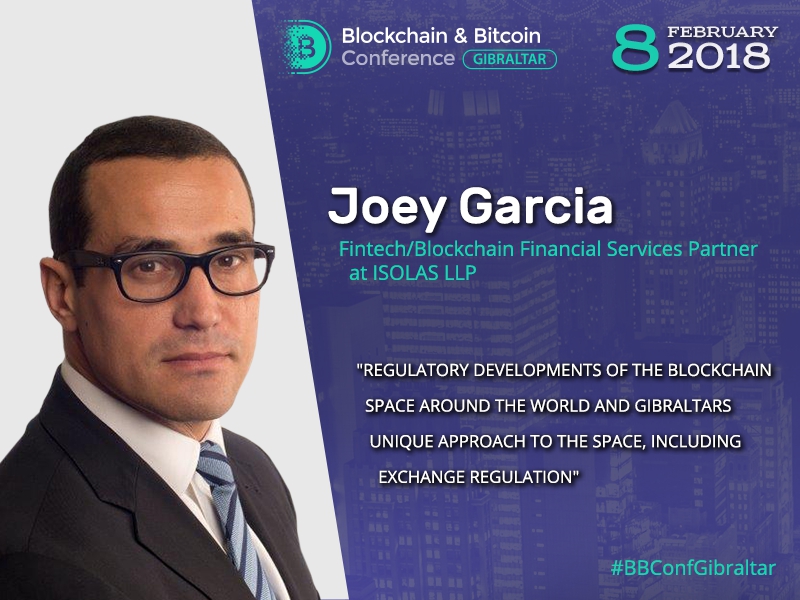 What is the approach of Gibraltar authorities to the development of laws regulating cryptocurrencies, tokens and blockchain projects? This issue will be revealed by Joey Garcia, Blockchain Financial Services Partner at ISOLAS law firm.
Speaker's presentation topic: Regulatory developments of the Blockchain space around the world and Gibraltar's unique approach to the space, including exchange regulation.
As a lawyer involved in financial regulation, Joey Garcia will talk about Gibraltar's approach to the cryptocurrency control. Being a legal advisor at Gibraltar Blockchain Exchange (a subsidiary of the Gibraltar Stock Exchange), the speaker will explain concepts of digital assets regulated trading.
Joey Garcia is a world-renowned lawyer. Currently, he is Partner at Gibraltar's oldest law firm called ISOLAS. He focuses on investment services, fintech, DLT, Blockchain, investment funds and the wider financial services regulatory space. Over 13 years, he has been a legal advisor of Fiduciary Group, a major Gibraltar company providing a wide range of financial services. He gained a Chairman experience at Gibraltar Funds & Investments Association.
Register to Blockchain & Bitcoin Conference Gibraltar!