Hunting for coins: review of 2018 prospective cryptocurrencies to invest in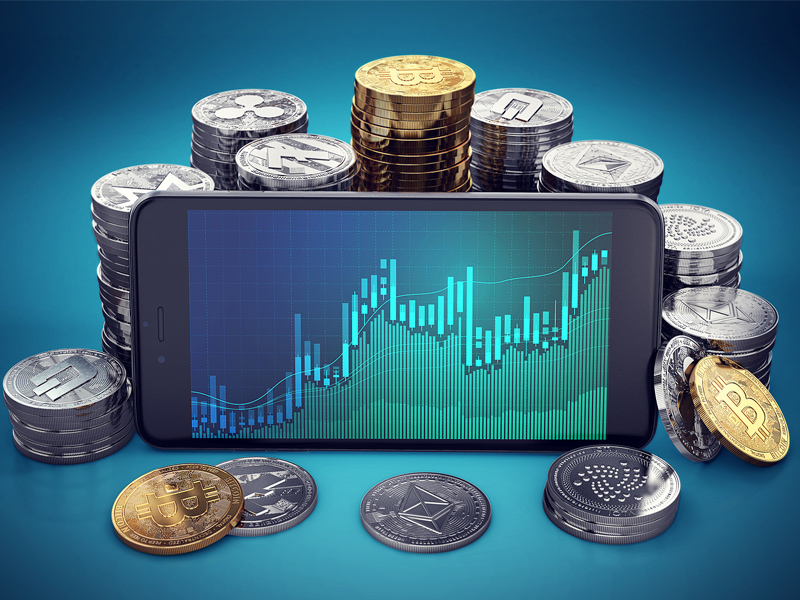 Prediction of the crypto coins rate is not a simple task since the volatility coefficient has grown and a great quantity of emerging ICOs makes choosing of projects for reasonable investing much difficult. Notwithstanding, here exist most promising cryptocurrencies whose growth is inevitable in 2018.
Golden top three
Not all digital currencies gain popularity. Some are worthless and have no value in investing. On the market, there are top three leaders more profitable than others to potential investors.
In spite of the harsh fluctuations of the rate in 2017, Bitcoin boosted its presence on the market as the most powerful coin and remains the most promising one in 2018.
Bitcoin is mainly characterized by complete transparency, absence control, and transactions anonymity. The number of BTC will be limited to 21 000 000 coins.
Taking into account the open code of Bitcoin, developers can create new cryptocurrencies based on it. Bitcoin is considered to be the best cryptocurrency across the globe that will remain top for long.
According to crypto experts, a sharp bounce of Ethereum is connected with the investors' expectation that it would surpass Bitcoin. Crypto analysts think the ICO projects frenzy would boost the chances of Ethereum to surge over $2 000. Positive predictions arise due to the development of ever-growing Enterprise Ethereum Alliance. It includes such large corporations as Intel, Santander, and Microsoft.
The key features of Ethereum are smart contracts applicable in various spheres as well as openness of the platform making blockchain integration simpler.
That is why Ethereum is the top cryptocurrency to invest in 2018.
Ripple technology is applied for cross-border payments based on blockchain. Ripple makes transactions faster and withdraws the lowest fee.
The popularity of Ripple can be explained by the widespread use of the system by large companies including UniCredit, Santander, and Fidor. Ripple's cooperation with banks makes this coin the top cryptocurrency to invest in 2018.
Some blockchain experts reckon that Ripple might be a decent alternative to Bitcoin due to many considerable advantages – for instance, higher security level.
New cryptocurrencies and their potential
We shouldn't set new cryptocurrencies aside. The following ones can be included in the list of 2018 best cryptocurrencies to invest in:
Aragon is an Ethereum-based digital platform that allows to control decentralized systems using special tools to all the interested. The major pros of the coin are high security rate, reasonable fee, anonymity, and limited emission. However, Aragon also has drawbacks: you cannot cancel the payment and track all transactions.
Compared to BTC, Aragon is less impressing. However, the project has just appeared and managed to gain success – the platform has run a fruitful ICO taking the fourth place on the globe by the number of raised funds.
The experts note that the conception of decentralized organizations attracts more and more entrepreneurs striving to manage their own business with no intermediaries. That's why Aragon is highly expected to grow in 2018.
Stox is an Ethereum-based decentralized platform. Users can place bets on the results of different events including sports and political spheres.
The apparent advantages of Stox are transactions anonymity, autonomous token launch, sophisticated safety system, minimum fee. One of the cryptocurrency's drawbacks – the network infrastructure is in its infantry.
Stox is ranked in the list of the most promising cryptocurrencies in 2018.
To learn more, register to Blockchain & Bitcoin Conference Gibraltar!