'ICO market overview' — presentation of CEO at TokenMarket exchange Ransu Salovaara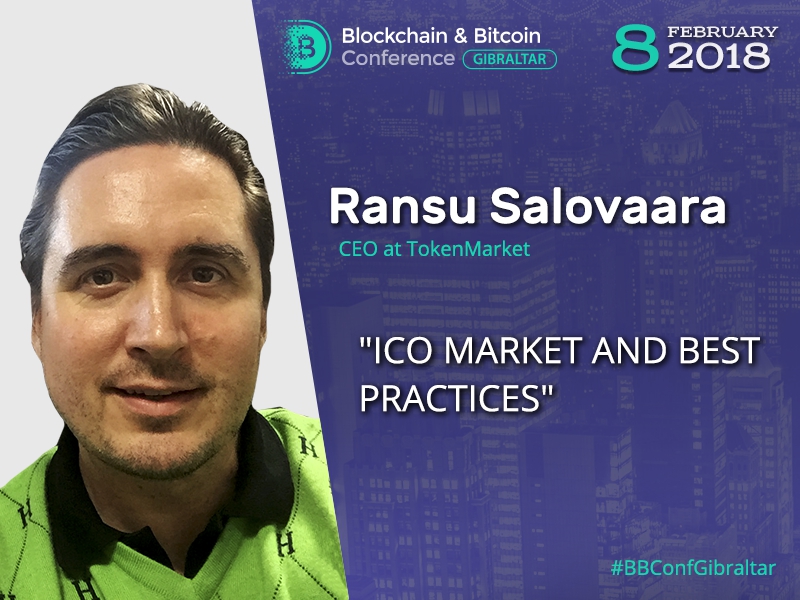 Ransu Salovaara, CEO at an investment company Revoltura and CEO at a digital asset marketplace and ICO advisor firm TokenMarket, will deliver a presentation at Blockchain & Bitcoin Conference Gibraltar on February 8.
The speaker's presentation will be titled: 'ICO market and best practices.'
Ransu Salovaara is specialized in not only the assistance to ICO startups but also the development of investment tools allowing parking funds in digital assets. The expert is a creator of the first bitcoin-backed exchange traded instrument BitcoinETI. Moreover, Ransu is a professional trader and Head of European Trading at Urram Investments — a company that is focusing on fixed income investments, mainly corporate bonds in Europe and in the USA.