Only 5 days: 20% discount on tickets. Don't miss!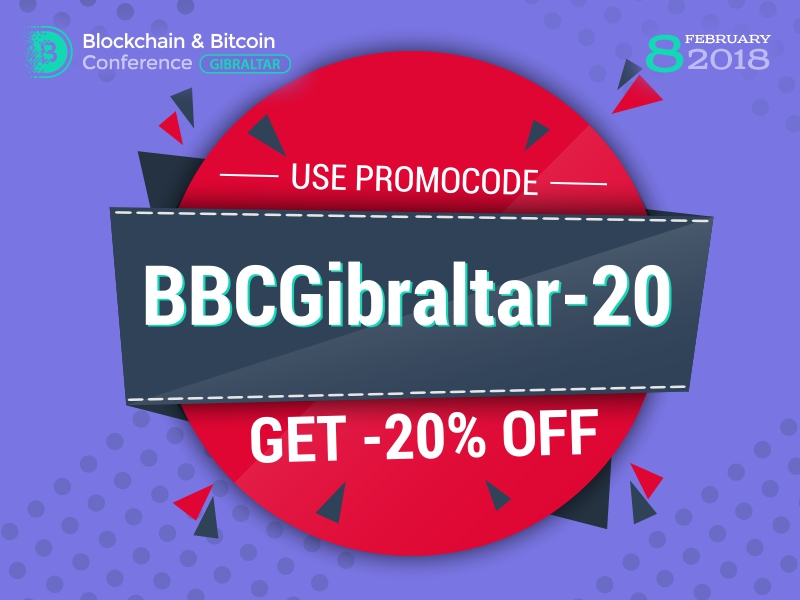 Don't miss the chance to use a post-holiday discount! From 15 January to 19 January inclusive, buy tickets to Blockchain & Bitcoin Conference Gibraltar: 20% more profitable!
Enter the promotional code BBCGibraltar-20, and get a ticket for 360 GBP instead of 450 GBP!
Since January 20, the promotional code won't be available, and the price will be the same.
Blockchain & Bitcoin Conference Gibraltar is a large conference dedicated to cryptocurrencies, blockchain and ICO. February 8, Hotel Sunborn Gibraltar. The event will tell:
how cryptocurrency influences cybersecurity;
why knowing the trends is important in blockchain;
how to launch a successful ICO (best practice with 150 cryptocurrency transactions for 1200 tokens);
whether blockchain will be standardized in 2018.