Participant of the exhibition area of Blockchain & Bitcoin Conference Gibraltar – a multifunctional blockchain platform BeEasy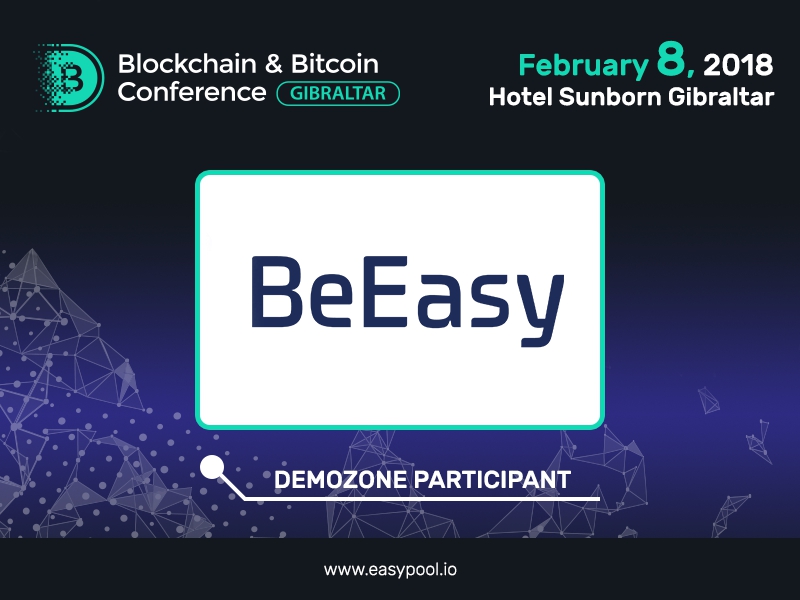 At Blockchain & Bitcoin Conference Gibraltar, participants of the conference will learn about BeEasy – a blockchain platform for mining, trading, and cryptocurrency investments management. It is a user-friendly multifunctional service for both professional miners and traders and for beginners.
The motto of BeEasy creators is "The cryptocurrency world should become available and understandable for everyone". That is why developers have built a platform easy to deal with for anyone. Features of the service:
user-friendly interfaces;
flexible control system;
all-in-one window system.
Users of BeEasy receive a quick and self-intuitive access to services: a single sign-in user authorization is required to use all instruments.
Professional miners will enjoy a multicurrency pool with the built-in facilities management system, while traders and investors will find a cryptocurrency exchange with advanced capabilities.
The company also provides a possibility to invest in its assets launching an ICO on February 1, planning to raise 3,200 ВТС. $1.5 million has been already raised during the presale. You will be able to see the first developments and discuss technical details of the project and ICO at the booth of BeEasy in the exhibition area of the conference.