Raj Chowdhury, blockchain industry pioneer: How will blockchain and cryptocurrencies affect banks?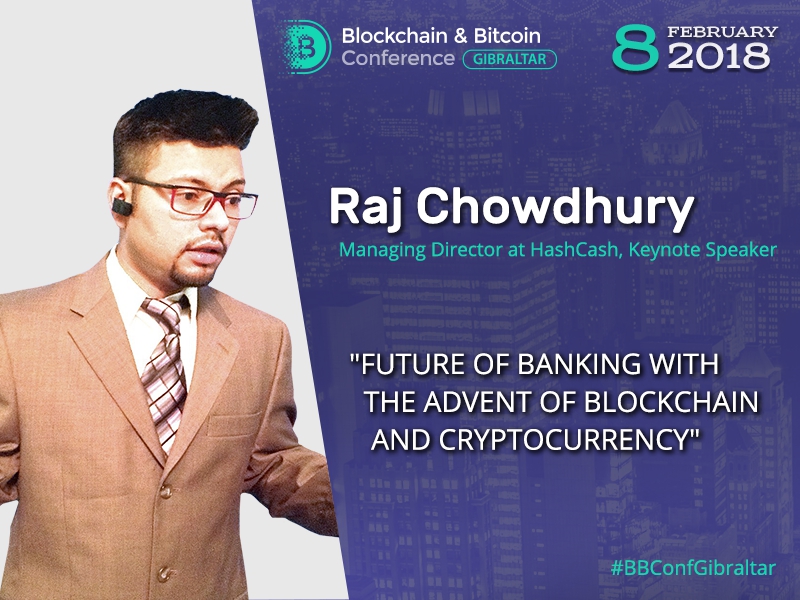 Raj Chowdhury, Managing Director at HashCash and a well-known blockchain expert, will be a keynote speaker at Blockchain & Bitcoin Conference Gibraltar.
Raj Chowdhury will make a presentation on the topic: Future of banking with the advent of Blockchain and Cryptocurrency.
Raj Chowdhury is Managing Director at HashCash, a blockchain industry pioneer, an entrepreneur, an investor and an active member of the philanthropic community.
Raj Chowdhury was the first in India to apply blockchain technology for trading operations and money transactions. He was also the first in the country to take a Blockchain payment wallet to production. The name 'Chowdhury' has become a synonym of blockchain and cryptocurrency in the region.
The speaker cooperates with policymakers and consults industry leaders in blockchain technology issues. He writes columns for leading magazines, including Economic Times and Business World. Besides, Raj Chowdhury is an author of the "The Dark Secret of the Silicon Valley" book.
Register to Blockchain & Bitcoin Conference Gibraltar!