Top 5 ICO to invest in 2018 according to various publications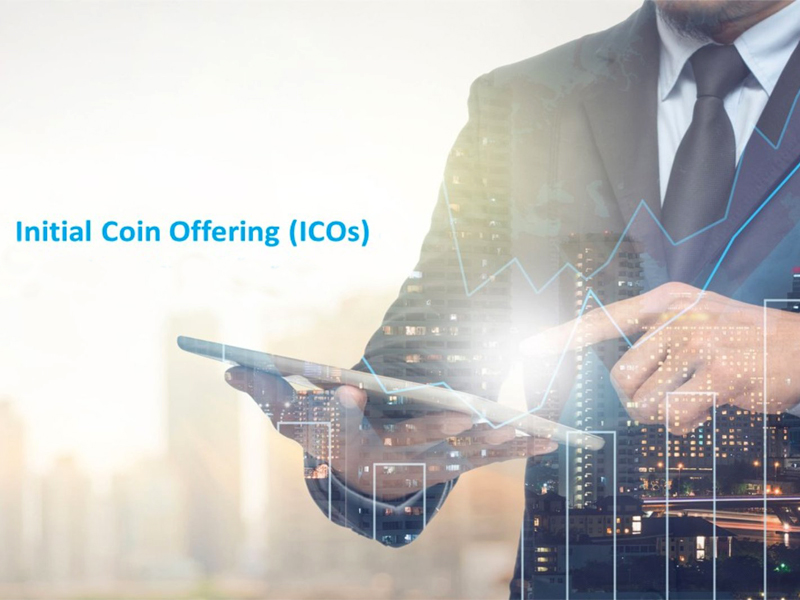 Even leading financial experts admit that it is too difficult to make forecasts for the ICO sector.
"Although certainty in any market is impossible, the ever-changing world of crypto creates unique challenges for forecasting," Emma Channing, CEO and General Counsel of the Satis Group, told CoinDesk.
Indeed, in 2017 the exchange rate of bitcoin exceeded even the boldest predictions of analysts, while the ICO boom reached the level seemed fantastic a year ago. Therefore, one should hardly trust long-term forecasts for 2018. "Now we really are at the point of crystal ball gazing," Emma Channing commented on her predictions for the Q3 and Q4 2018.
Nevertheless, Q1 2018 will definitely keep cryptocurrency and ICO trends existing now.
What will influence ICO in 2018?
The main event that all cryptocurrency industry participants are waiting in 2018 is regulation changes. The USA, Russia, Slovenia, Gibraltar and several other countries are already preparing legislation amendments. Besides, some regulators said that they were not going to impose severe restrictions but just wanted to legitimate ICO and protect potential investors.
The ICO concept is likely to change as well. US-based companies have already launching tokensales using the new SAFT scheme: it is a frictionless model of fund raising compatible with legal rules of the financial market and tax legislation of the USA.
Moreover, experts believe that the amount of ICOs will grow and show new fund raising records in 2018.
Prospective ICOs
In 2017, some coins showed high profitability. According to investors, they obtained 823,750% of annual profit from DubaiCoin and 59,577% from Influxcoin. There are also less impressive coins but their average annual return is higher than deposit account income. For instance, FastCoin (13,595%), Quark (8,294%) and Decred (11,328%).
What to invest in 2018 in order to obtain such a high profitability?
The inc.com online publication has determined Top 5 ICO best for Investment in 2018:
Cypherium: innovative blockchain with a new scaling approach. The project team includes developers with experience gained in Amazon, Google and Microsoft.
Rentberry: a blockchain service for real estate lease.
Loci: a patent service, which is going to expand its features after the crowdsale: it will allow to sell and buy intellectual property.
Trippki: a service for travelers, uniting hotel owners and guests.
RightMesh: a resource for convenient and safe data storage.
The thetokener.com website is partially agree with inc.com. According to this resource, the best cryptocurrency ICO to invest in are Rentberry and Cypherium as well as three other projects: Kyber Network (cybersecurity in blockchain), Omega One (trading resource) and Trade.io (broker resource).
Icohotlist.com has defined another Best ICO to invest in 2018:
Play2Live: a streaming blockchain platform designed for sports and online game fans.
KickCity: a blockchain protocol for event management and marketing.
Darico: cryptocurrency with upgraded protection.
Health Nexus: a medical network for convenient storage of patient data.
Mira: a cryptocurrency marketplace with an innovative system of transaction protection.
The previous year taught us not to trust all of ambitious projects. Well, the Tezos project raised the record for its time sum of $230 m during an ICO but failed to launch its own network. Thus, investors made a complaint against its organizers. So, you should always realize the high risk of investment in ICO, even if it refers to projects with an experienced team and a thoroughly elaborated white paper. Do not forget to diversify your investment portfolio and do not put in more money than you can afford to lose.
Subscribe to the news of Blockchain & Bitcoin Conference Gibraltar on Facebook and Telegram!